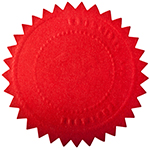 Answers to your question
about Notarisation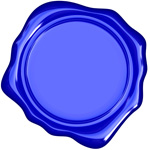 Details of the services we offer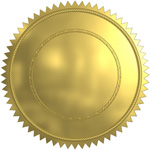 Get in touch to obtain
a quote for Notarisation.
We offer appointments either at our offices in Kensington or Shepperton as well as on a mobile basis.
We offer appointments throughout Kensington, Knightsbridge, Hammersmith, Chiswick and the surrounding areas.
---
Notary Public Frequently Asked Questions
Click on a link below for more information.
What is a Notary Public?
A Notary, or Notary Public, can authenticate or legalise any document. A Notary can also provide legalisation or an apostille, if needed. You will normally require the services of a Notary Public when you have documents which are needed to be used abroad. The Notary's signature and seal will verify to the authorities in that country that the relevant checks have been carried out.
The need for a Notary public is dictated by the requirements of the country where the document is to be used. For example, if you wish to buy a property abroad, it is often necessary to give your overseas lawyer power to deal with the purchase. This can be done by means of a power of attorney, which is signed by you in front of a Notary. The Notary public will confirm your name and identity and sign the document and seal it with their official seal. Often, an apostille is needed to verify the signature and seal of the Notary.
Back to top of Notary Public Kensington, Knightsbridge, Hammersmith & Chiswick
What does a Notary Public actually do?
A Notary Public must always check the identity of the signatory as well as his or her capacity and intention. This will involve the checking of certain documents such as a passport and separate proof of address. They may witness the signature of the person involved and/or ensure that the document is signed in accordance with English Law.
Back to top of Notary Public Kensington, Knightsbridge, Hammersmith & Chiswick
Legalisation of documents / Apostille
Many jurisdictions require a document, after it has been notarised, to be legalised with the Foreign and Commonwealth Office (FCO) with the affixing of an apostille and for those countries who are signatories to the Hague Convention of 1961 that is all that will be required by the receiving jurisdiction.
Different countries have different requirements and some countries will go further and after the legalisation with the apostille, they will also require what is known as Consular Legalisation. This is where the document is then taken to the Consulate of the country it is to be used in and they then attach further seals/stamps to make the document legal within its chosen jurisdiction.
If you would like to know the specific requirements of a country please contact us.
At The Mobile Notary our main aim is to provide our clients with a service of convenience. We therefore offer the following services at cost effective pricing: -
Standard FCO legalisation/apostille - 2 - 3 days
Same day FCO legalisation/apostille
Consular legalisation - please contact us for details about time scales and cost relating to a particular consulate
Back to top of Notary Public Kensington, Knightsbridge, Hammersmith & Chiswick
Foreign Languages
Documents presented to a Notary may be in a foreign language. The Notary must ensure that the client understands the meaning and effect of the document (and may need to understand the document themselves by way of a translation). Notaries do not usually give advice about the meaning or effect of a document or transaction. It is important that the client shows the Notary any correspondence or advice that he has been given by others.
A Notary Public may also be known as a Notario Publico, Notaio, Notario, Notar or a Notaire.
Back to top of Notary Public Kensington, Knightsbridge, Hammersmith & Chiswick
Identification Requirements
Please bring a valid passport/driving licence together with a utility bill or bank statement showing your current address.
Back to top of Notary Public Kensington, Knightsbridge, Hammersmith & Chiswick